Experience firsthand why dolphins are known for being both playful and intelligent at Dolphin Quest at Kahala Hotel & Resort!
Dolphin Quest is a one-of-a-kind dolphin interaction experience. Spend time with marine mammal specialists as they introduce you to these magnificent creatures in the comfort of a small group, creating the ideal, intimate experience that's sure to be the highlight of your vacation.
There were six dolphins there. Each weighed between 350 pounds and 600 pounds. They eat anywhere from 15 to 45 pounds per day of fish!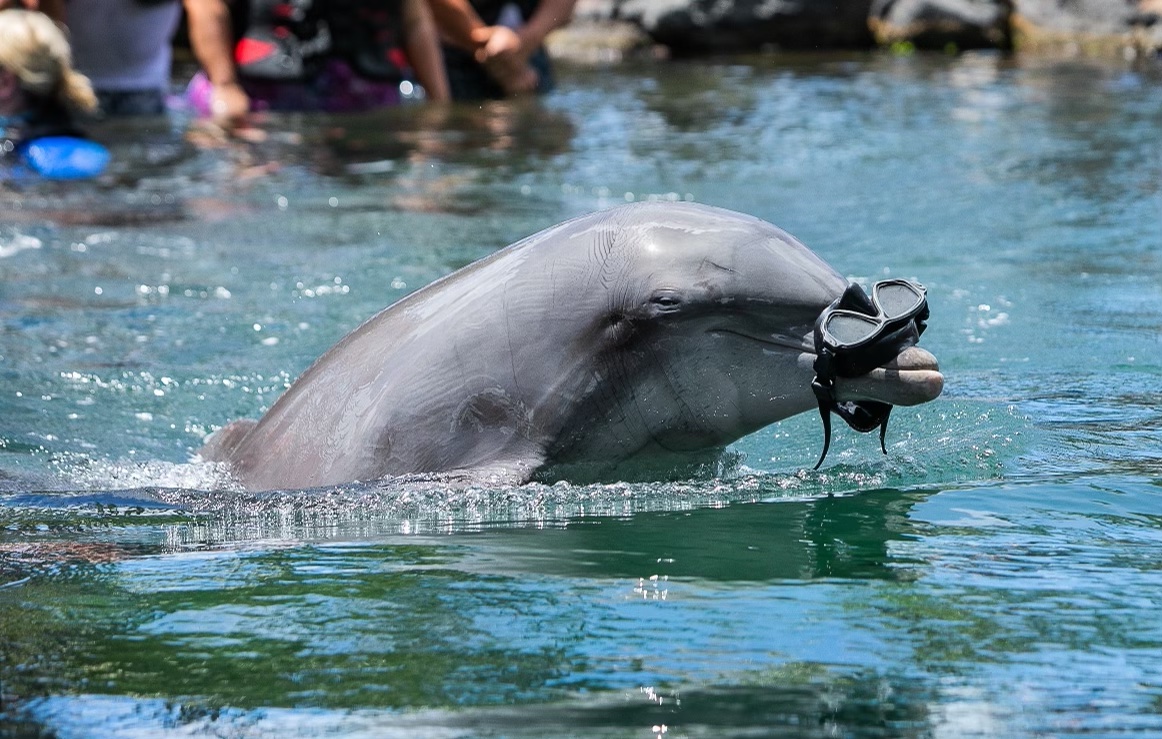 Here were the names & ages of the dolphins we met:
Hua (13 years old male)
Kolohe (26 year old male)
Nai Noa (23 year old male)
Liho (26 year old male)
Lono (36 year old male)
Hoku (30 year old male)
Fun fact: Hoku has a restaurant named after him! The best part of the whole experience was seeing how happy and well taken care of the dolphins were!
If you're planning a trip to Hawaii, check out Dolphin Experience at the Kahala Hotel and Resort in Honolulu! This experience is perfect for any animal-lover, with programs for ages 2 and up, as well as group accommodations. Enjoy interactive, hands-on experiences with one of the ocean's most charismatic animals and gain a personal appreciation for the importance of preserving marine life and our ocean with this unique and memorable experience.
Click here to see more incredible adventures all around the world, hand-picked by Big Guy Big World!
Big Guy Big World is a travel blog, following Mark Jacoby's journey as a big guy on a bigger journey, exploring the world during a global pandemic. Follow along as we experience some of the world's most beautiful and exotic places.